Technology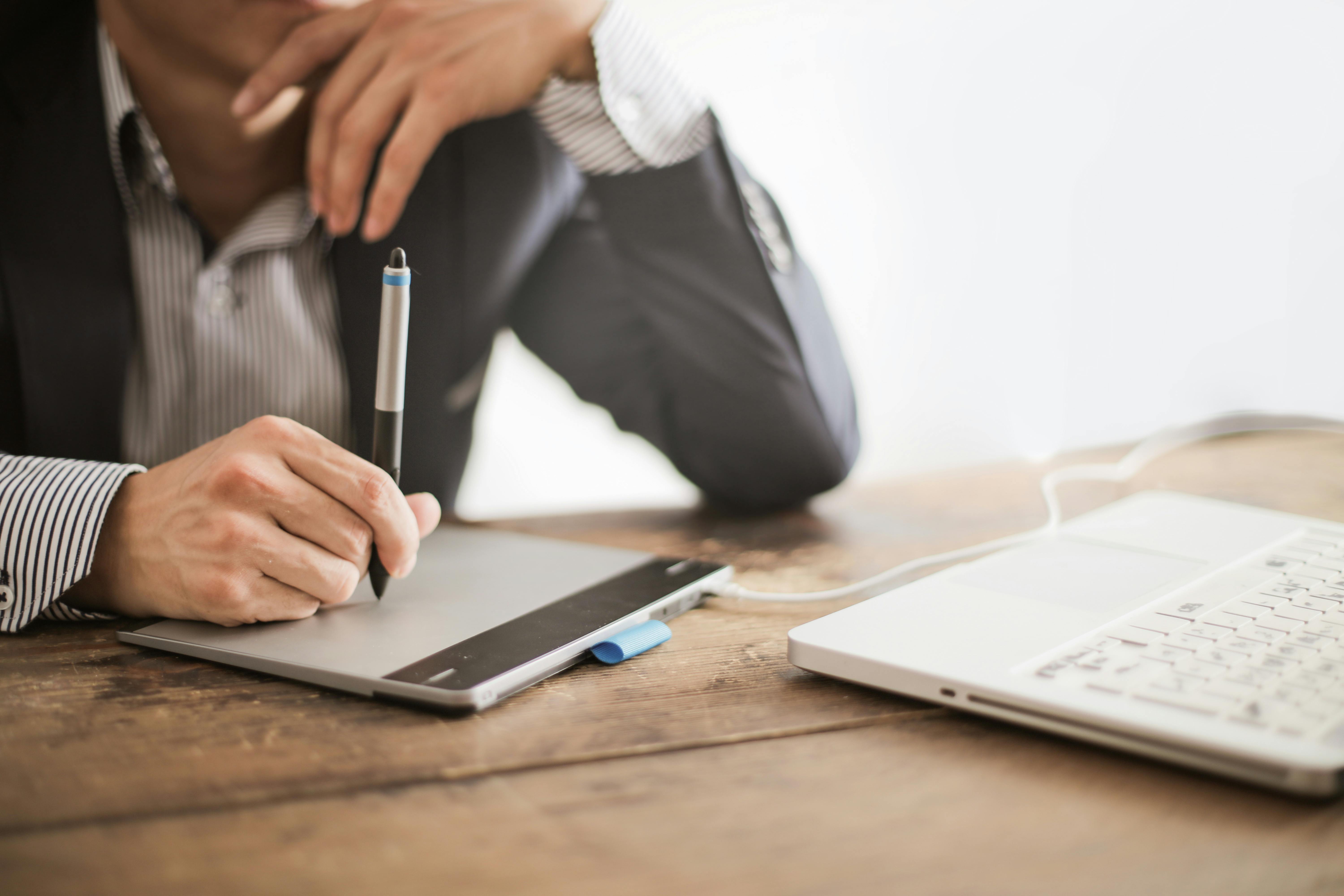 An Amazing Guide to Using Social Media for Business
Remember how "Paper Boat" created a massive social media engagement campaign last year? In fact, it made them one of the brightest stars of startups in India. Not just newbies, but well-known companies like Make My Trip, AirBnB, and Nike, as well as social awareness groups like Deepika Padukone's Live Love Laugh Foundation, used the power of social media to create ripples on the World Wide Web. Used in the right way, social media can give your business a massive boost.
Let's see how:
Using digital media is a cheap deal. If your brand is cool, you can get cooler with the hype you can get on social media. Considering the increase in internet usage in India, we are embracing the digital trends at a really fast pace. So having a digital profile has become really essential.
Make sure to use these social media tips in your campaigns:
Post Videos: The rate of participation in the video is really very high. There are predictions that digital videos can replace commercials on television. With this in mind, if you invest in videos, you can get real engagements on social media. Live video streaming, creating personal stories like web series, vlogs, and making engaging videos related to your business can help you gain more traffic.
Upload personalized content and creative images– If your content and images are catchy, unique, personalized, and tell the story of the brand, you can get more likes. People are bored with brands' drab, old-fashioned stock image. Posts that include new content and creative images related to real activities help you gain more traffic on social media.
Focus more on mobile devices: As we all know, smartphones are slowly replacing the use of the Internet on desktop computers. Therefore, create content that is mobile-friendly. Also, create posts for your local audience and distribute them according to the correct format, time, and location. It will help you target the maximum number of people.
Create tech-driven posts: No matter how and what we think about Artificial Intelligence, we are curious about it and we love to read and discuss it. As we are all embracing machine culture in our everyday lives, putting it on social media can create interesting engagements. Creating posts related to technology, innovations, tech-related facts, and Artificial Intelligence can help you gain more traffic. You can associate technology with travel, healthcare, education, and even everyday activities like using appliances and equipment. Not only does it make life easier, it can also help you get more likes.
Hire a professional: Managing social networks for companies is a bit different than posting from your personal account. You should always hire the professionals for the job, if you think you are not handling it properly. People who are professionals understand trends, know how to strategize, and how to deal with the problems that lie ahead. They know how to get more engagement with your content, and they can create impressive digital marketing posts. They have the knowledge of the major platforms and can offer a smooth boost to your current state on the web. You can also outsource your digital media to agencies working in the field.
Be available: There is no particular schedule that a potential customer can visit you and search for business. So it is always suggested that you be available to your audience, if not 24/7 then at least during your business hours. Answer all the questions from your visitors, if you can't do it on the spot be sure to tell them to wait and once you can answer the questions. Having conversations with people who introduce you on digital media can help you gain recognition. Reply to your messages and comments. Be grateful when they share your posts, you will create communication and improve your reputation on social media.
Use meaningful hashtags: Hashtags are popular and you can get a lot of traffic to your digital media profiles with the use of this powerful tool. It helps to categorize your posts and make your content noticeable to people looking for similar stories. It will also help you discover your competitors' posts. With the help of hashtags, you can connect with various brands and people of similar interests and build engagement. Using hashtags, which are related to your business, can generate massive traffic.
Now when you know the tips for engaging posts, creative images, and impressive content for your social media campaign, let's check out where to put these posts.
These are the popular platforms for social media:
Facebook: As we all know that Facebook is one of the best social media sites in the world and tops India, it can bring you great business. Since Facebook appeared, more and more people are joining it. You can create your business account on Facebook or start a fan page. It is one of the best platforms for any company to obtain a global audience.
Facebook MessengerAlso known as Messenger, it offers text, voice and video communication and you can use it to promote your brand and also to inform your customers about the news that happens in your company.
Google More: People weren't quite sure of its success when it launched in 2011, but today there are over 500 million users on Google+, which is also known as G +. You can easily add people with similar interests and organize your connections with this platform. It has a global reach and you can publish and share your images, texts, videos and web links on G +. Being a Google product, it helps to index the content on Google very fast.
Twitter: It is a microblogging site that offers the unique feature of sending your messages in 140 characters. If you can bet on characters and you know how to create unique and engaging content, you can effectively advertise your business. You can interact, communicate, pass information, talk about the latest news, and target your audience with your products using Twitter. It's a powerful platform where you follow people and they do the same. You can like or re-tweet the posts that you find interesting and send personal messages in DM (direct message).
LinkedIn: It is a professional community where people can build their business or professional profile. If you want to connect with professionals who work in a similar field, LinkedIn is the perfect platform. Here you can consult the profiles of the professionals because they have their training qualifications, past work experiences, business fabric. Also, if you want to build a network of local professionals, you will find countless registered users.
Youtube: Founded by three former PayPal employees, YouTube is the most popular video sharing platform. Every month, more than 1 billion visitors enter the website. You can upload your videos and reach maximum potential customers through YouTube video advertising.
WhatsApp message: For instant text messages, WhatsApp is a great platform that you can use for your business. You can share texts, images, videos and voice clips through your smartphone or tablet. It is an effective platform for instant communication with your customers. You can also run your company's advertising campaign on WhatsApp.
Instagram: Instagram is a social media platform where you can upload your photos and videos. It has an amazing feature of filters through which you can edit your images and this makes Instagram a unique platform loved by millions of users. Instagram arrived in 2010 and Facebook bought it in 2012. Since then, the number of people on Instagram has increased at a very high rate (since Instagram is linked to the Facebook profile). Popular for its hashtags, Instagram can help your business content go viral instantly.
If you are not part of these platforms, you should join them and start uploading your stories. It won't take long to reach your goal. So, you already know what to upload from Social Media, where to publish your content, your work will not end here, you will have to monitor your activities and the results. So if you don't get the traffic or result you want, you can change your strategy or work harder.
Management and monitoring of digital media:
It is not an easy task to manage all your accounts for social networks and it is a time-consuming task to log in and out of each of the sites. To make your task easier, you need to start using Hootsuite and managing your multiple Twitter accounts, Tweetdeck is a perfect choice.
· Hootsuite: It is one of the incredible options to monitor your posts on social networks. It helps you check any activity related to your company or name. It also shows the areas of your interest.
· Tweet cover: If you use Twitter, this resource should not be missed. It will help you manage multiple Twitter accounts, as well as help organize the mention and other engagements. You can jump to any topic of interest by searching for it instantly.
Analyze your social media knowledge:
To analyze your business social media insights, you can use any of these services:
• HubSpotIf you want to see how far your efforts have come on social media, you should use this resource. It will let you know everything about your posts on social media.
• Facebook Page Manager: If you have a Facebook fan page, you need to check the statistics. It will help you control traffic. You can check the most popular posts, where the traffic is coming from, and you can also connect with your audience by replying directly to them.
• Seesmic: For those who want to manage all social media accounts from a single resource, this is a great app. You can use Seesmic on your desktop, as well as on a smartphone.
• Klout: Another awesome platform for checking your social media reach is Klout. It helps to check the most popular hashtags and posts and their general progress on social media sites.