Home Kitchen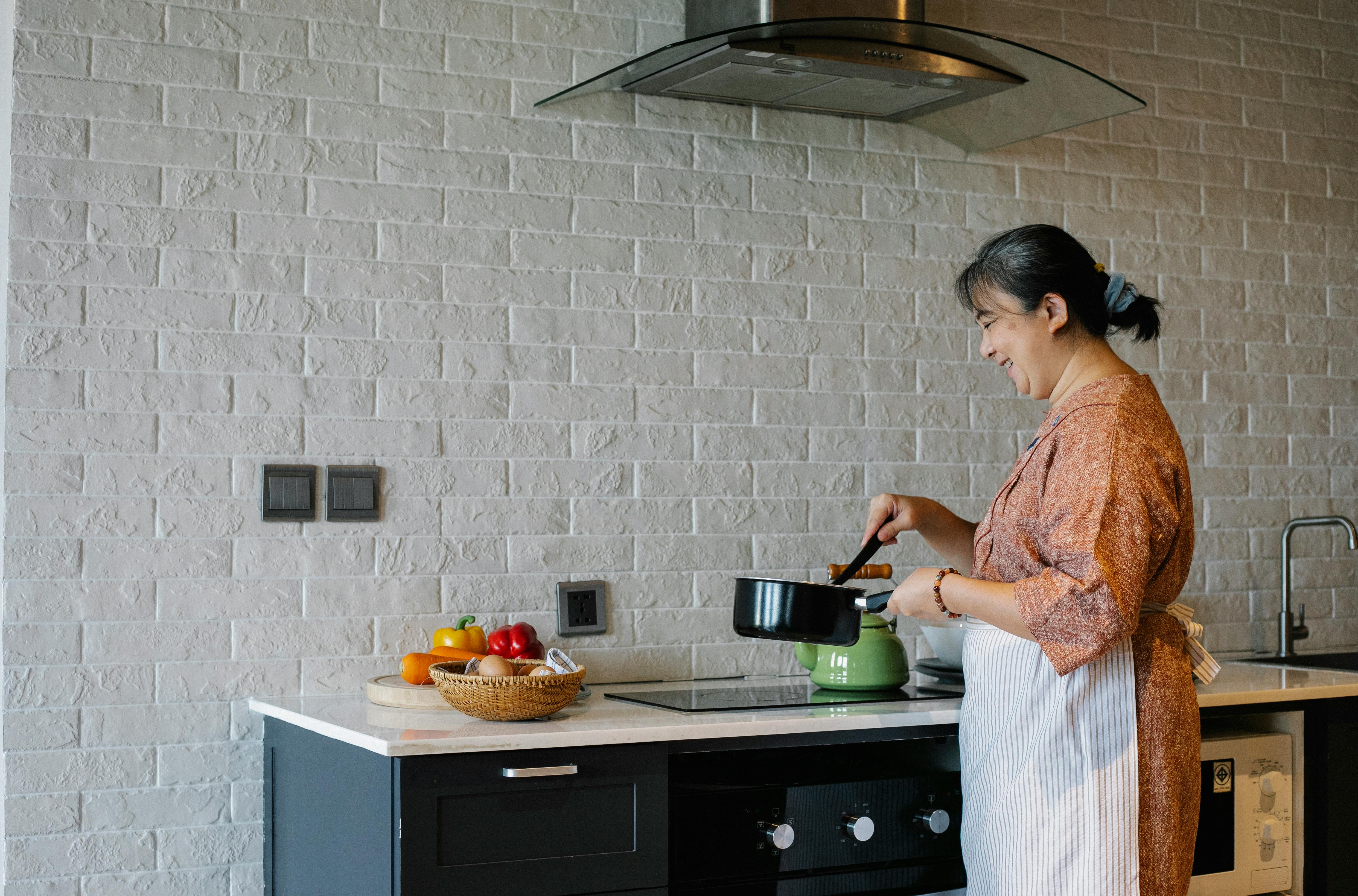 Garden soup recipe
Every year as summer draws to a close, I find myself thinking about heating up the kitchen and filling the house with the wonderful aromas of hearty soups and stews.
It's nice to switch our meal planning from lighter summer menus to traditional fall meals. Eating seasonally means enjoying certain foods when they are ripe and fresh. Fall is the peak time for the harvest of many fruits and vegetables.
At the end of summer, the gardens are loaded with ingredients to create tasty one-pot meals, such as Garden soup.
This soup is full of tasty and nutritious vegetables. It has been a favorite soup of restaurant patrons for over twenty years. That's how it is. For more than 20 years, customers at my restaurants have counted on this soup to be featured every fall. The restaurant never stops serving customers' favorite recipes.
The soup recipe calls for beef, but you can use chicken or pork or you can omit the meat entirely, adding more beans and vegetables. Leftover chili can be substituted for beans.
As you can see, this soup recipe is wonderfully flexible. The recipe has as many variations as there are cooks, but regardless of how you choose to modify the recipe, it will be delicious.
The soup you make with this successful restaurant recipe will keep you and your family warm, healthy, full, happy, and thankful for the bounty of fall as the weather turns cool.
Enjoy your restaurant soup recipe and the company of those with whom you share it!
Garden soup

Preparation time: 30 minutes. Makes 8-10 servings.
Ingredients:
1 pound lean ground beef
1 chopped onion
2 quarts of water
2 1/2 tablespoons Au jus seasoning mix (or to taste)
2 1/2 tablespoons taco seasoning mix
2 1/4 teaspoons chili powder
14-ounce can tomatoes, chopped
7-ounce can tomato sauce
8 ounces whole kernel corn or 8 ounce can with liquid 3 cups vegetables (broccoli, cauliflower, green beans, zucchini, bell peppers, celery or whatever you want and have available)
1/3 cabbage (1 1/2 cups), coarsely chopped
8-ounce can kidney beans, drained and rinsed (or leftover chili pepper)
Instructions:
Heat the water to a boil in a soup pot.
While the water is heating, brown the ground beef and onion in a skillet.
When the water comes to a boil, add all the seasonings, tomato, ketchup, corn with liquid, beans and vegetables of your choice.
Drain the meat mixture and add the meat to the soup pot.
Bring back to a boil and simmer until vegetables are crisp-tender.
Add the cabbage and remove the soup from the heat.
Let stand a few minutes to cook the cabbage.
Correct seasoning
Enjoy your soup and the great fall season.