Real Estate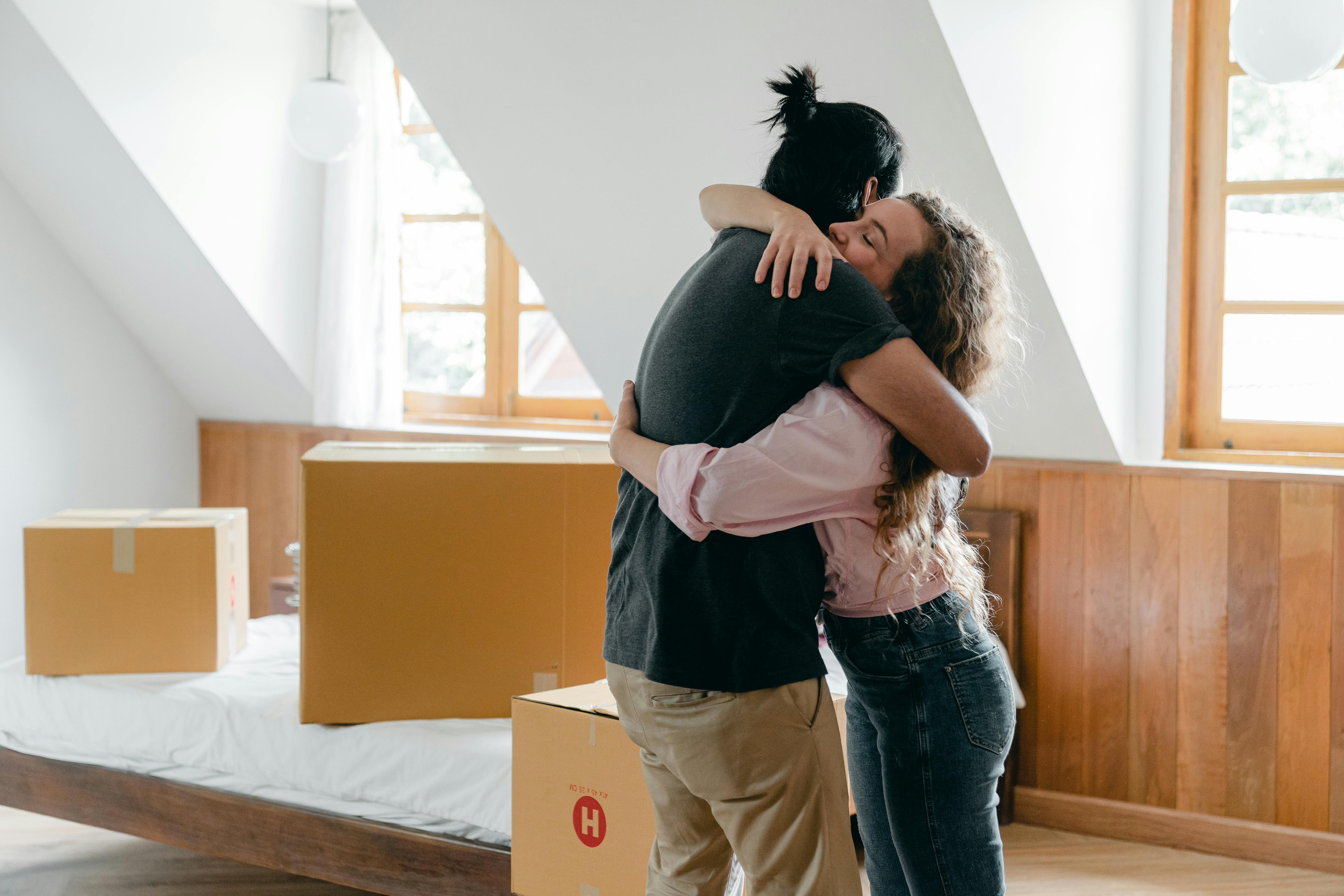 Timeshare Vacation Deals: Deal or Scam?
Have you ever gotten one of those timeshare "vacation deal" phone calls or emails? You know, the ones that promise lodging and park admission for a fraction of the regular cost if you attend a timeshare presentation. If so, you may have wondered about them and if they are worth following. Well, I'm not ashamed to stand up and say, "I did it!" My mother and I went on vacation together, and for the first three days we took advantage of one of those too good to be true timeshare vacation deals. Here are my experiences:
Last spring, my grandmother received an unsolicited phone call from a group offering cheap Orlando hotel rooms and Disney park tickets. My grandmother had always wanted to go, so she called my mother and asked her to look into it. My mom found out that this company (Vacation Showroom, Inc.) was offering a $ 99 per person "vacation package" for stays in any or all cities (Orlando, Ft. Lauderdale, Williamsburg, and Las Vegas). The promised stay in Orlando 3 nights at a hotel just 5 minutes from the Disney parks plus one day park pass per person. He was also informed that he would have to pay a $ 30 reservation fee, that the Orlando location would cost an additional $ 29 per person, and that he would have to attend a timeshare sales presentation breakfast. Thinking that this would be an affordable way to take my grandmother on vacation, she bought it. It cost him $ 228 to buy the package. Unfortunately, my grandmother passed away before this trip and I went in her place.
The package promised "quality" accommodation within 10 minutes of attractions like AmeriHost, Ramada Plaza 1000 or Radisson Barcelo. We were unable to specify one of these hotels; one would be selected based on availability at the time of booking. As it turned out, we were booked into the Amerihost, which of the three hotels was the closest to Walt Disney World. I did some research before the trip and confirmed that Amerihost offered free transportation to Walt Disney World. The reservation agent mentioned that we would have to confirm our late arrival (8:00 pm) on the morning of check-in day. My mother carefully called before we left for the airport to confirm our arrival. So far so good.
Our flight arrived early in the evening and we took a taxi to the Amerihost; We did not rent a car as the hotel had a shuttle service to Walt Disney World. Upon arriving at the hotel, we wandered around a bit trying to find the vacation package check-in counter, which turned out to be WAY at the back of the hotel. We wasted a good half hour on this. Finally, my mother signed up with the Vacation Showroom timeshare people and received a hotel voucher. Voucher in hand, we went to the hotel check-in counter to get our room and sleep. Unfortunately, this was not the case. When it was our turn to check in, we were informed that although we had confirmed our stay earlier that morning, the hotel was overbooked and that we could stay at the Ramada Plaza 1000 instead. We both said, in unison, "We don't have transportation!" But the hotel staff did not move. After many complaints and haggling, they finally agreed to give us transportation to and from the Ramada. We were directed to return to the Vacation Showroom office to book our timeshare introduction meeting (required to obtain park tickets) and then go to the Ramada.
So we brought our luggage to the office, signed up for the timeshare presentation ($ 20 deposit required), and one of the employees drove us in a van ($ 5 tip). It was a good 20-25 minute drive to the Ramada. When we checked in, we found out that not only was there no transportation to Disney, but the restaurant had just closed and there wasn't even a restaurant within walking distance. So we trudged up to our room, ordered subs at a birthing site, and fell asleep exhausted. It is not an auspicious start to our journey.
The next morning we showed up at the Vacation Showroom office at opening time (8:00 am) to inquire about the promised return transportation. My mother deviated so I gave it a try. After insisting strongly, the rep said he was getting us transportation. It turned out that I had called a city car company, and upon depositing us at the Amerihost, the driver insisted on $ 40 for the ride. No way! I walked in and spoke to an employee at the check-in desk and they paid the driver. However, we tipped the driver $ 5.
Finally, we got to register with Amerihost. An oom "smoking" was the only room available, but we took it in order to get on with our day. Unfortunately, when we carried our luggage up to the room, the last transport of the morning had left. We asked at the concierge desk about transportation to Animal Kingdom, and they said their driver could take us both for $ 20. Eager to get going, we agreed. The trip went well, and we tipped another $ 5.
The timeshare presentation was the next day. While we both feared this, we knew it had to be done to get tickets to the park. So we showed up in the hotel lobby at the agreed time and were taken to the Silver Lake Resort. There we wait for the timeshare presentation. As it turned out, individual sales reps came out and yelled individual names – one sales rep for each party. Oh! We thought we would be in a safe group setting.
Our timeshare sales representative led us to a large meeting room where 40 small tables and chairs were set up. A very minimal "breakfast buffet" was set aside – it was the usual continental breakfast, and not very appetizing. After chatting about his family and accidentally spilling his coffee on my mom, he started talking generally about how valuable vacations are and the value of saving money on them. We knew all this, but hey, whatever. After about an hour of this, he gave us a tour of the two and three bedroom condos at Silver Lake Resort. They looked good, nothing to compare to Disney Vacation Club resorts, but they were still good. Then it was time for the hard sell. He took out his calculator and told my mom what her monthly payments would be when she bought the timeshare. My mother asked questions very courteously and expressed genuine interest, but said very firmly that she couldn't make a decision right away. He pushed more, and more, and more. When my mother didn't move, he was frustrated (he actually put his hands to his head and heaved a big sigh!). Finally, after another hour, he got mad, no kidding. He made it clear that we had wasted our time. Say ah! He had held us an hour longer than we had been told the timeshare presentation would take. When he finally gave up and let us go, I smiled and thanked him for his time. He turned abruptly. And since the allotted time had run out, we returned late to the Amerihost and missed the shuttle. We spent another $ 25 to get to Epcot.
The good news? We got the two day park tickets after the performance. Well, they were actually coupons, but we had no problem exchanging them for actual tickets at Guest Relations in the parks.
All in all, the experience cost us $ 346 if we add up the transportation costs. At regular rates, it would have cost $ 69 / night to stay at the Amerihost, plus $ 53 x 2 for the tickets, for a total of $ 313. Also, we wouldn't have had the hassle of overbooking (regulars were given rooms) , the clutter of the transportation, nor the lost half-day and the aggravation of the timeshare presentation.
It was worth it? If we had taken advantage of the accommodations in the other cities (two nights each in Ft. Lauderdale, Williamsburg and Las Vegas at no additional charge, if you don't count the timeshare presentation that comes with each visit) and had our own transportation, maybe, but that's a great maybe. On the contrary? NO WAY! We hate the hassle, we hate the lack of control, and we hate the high pressure timeshare sales pitch. This was not a deal. And while I wouldn't call it a scam, I don't think the "overrated hype" is too far from the truth.
My advice? Stay away from timeshare presentations unless you have time and money to waste.
Copyright © Jennifer Marx, PassPorter Travel Press. All rights reserved.