Tours Travel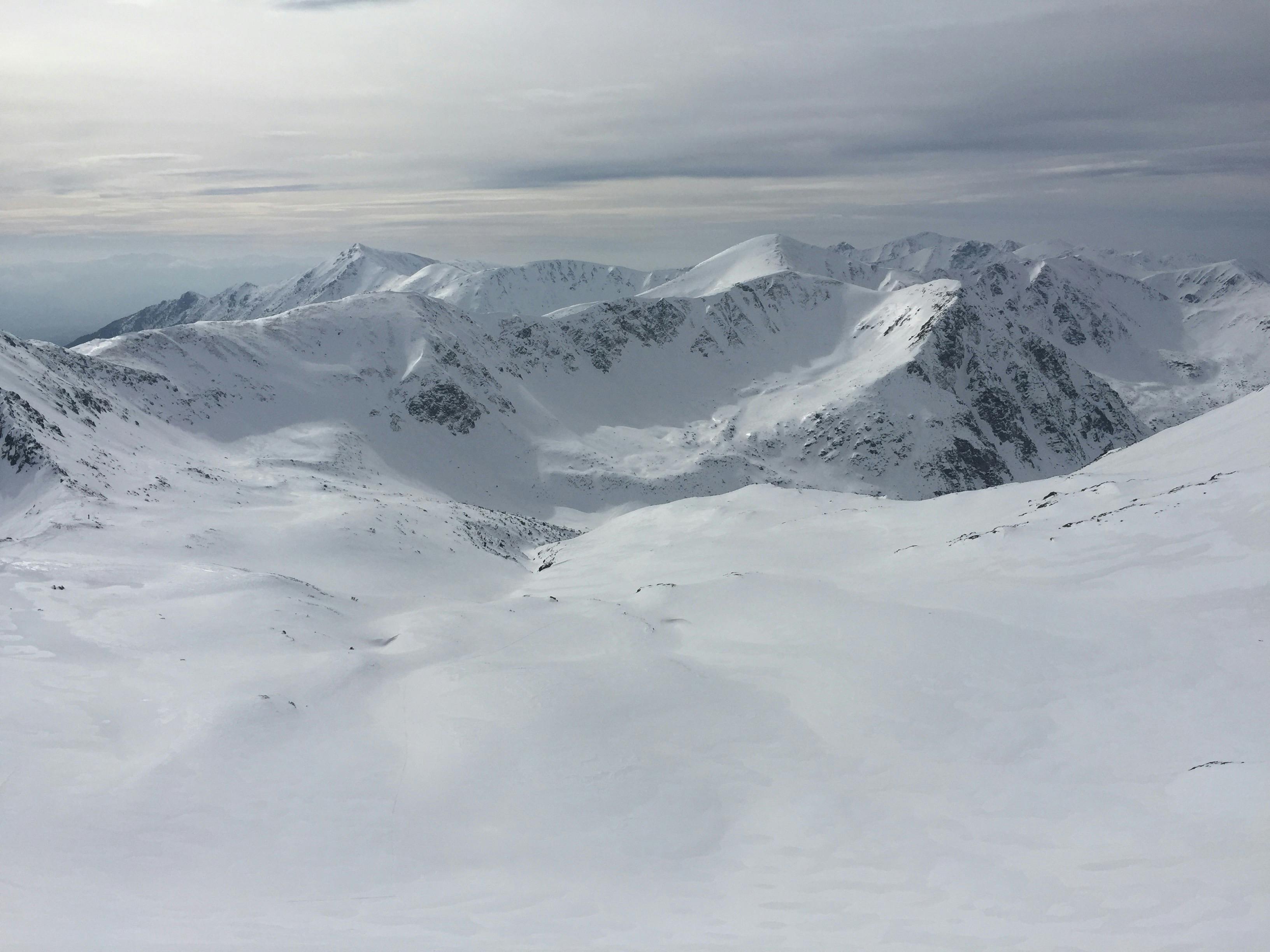 The Last Sinful Tour of Paris: I Missed Some, You Didn't
Moulin Rouge … the birthplace of cabaret
The Moulin Rouge was opened by Joseph Oller and Charles Zidler in 1889. During that time, Paris was the center of creativity and the city was going through what people call "one of the best times in Paris." Moulin Rouge is believed to be the place where the cabaret originated. This seductive dance was performed by the show girls who used to live and perform at Moulin Rouge. The establishment's interiors feature huge floor-to-wall mirrors, expensive chandeliers, plush rugs, a huge dance floor, and spectacular showgirls. The atmosphere inside the establishment becomes totally electrifying and ecstatic when the show is on. Even in these digital times, Moulin Rouge gets a 1,000 guest footfall per night.
Lido de Paris … the Moulin Rouge with the most class
Lido de Paris is probably the most famous establishment after the Moulin Rouge. It is located on the Champs Elysees, one of the most attractive neighborhoods in Paris, especially at night. Lido is famous for its musical and dance performances. Every night it hosts shows where the showgirls dress up in the most exotic and exquisite costumes. The interior of Lido is also very extravagant and elegant, adorned with bright colors and old-world decor. The lighting and sound effects are captivating. Stage and stage change almost 60 times right in front of the audience! The oval shape of the room ensures that everyone has a good view. They also have shows where children are allowed, but they also expect nudity in them, although they don't seem vulgar. Previously, the Lido used to be a gala event, but these days they allow you to enter without it. But they are particular when it comes to dressing, so ditch your jeans for the night at Lido.
Au Lapin Agile … The Agile Rabbit
Entertainment for adults does not stop in romantic Paris! Au Lapin Agile is another vintage cabaret venue. Many famous people were regular visitors here and we are talking about people like Toulouse-Latrec, Modigliani, Utrillo and Picasso. The translation of the name Au Lapin Agile means the agile rabbit which gets its name from a painting in which a rabbit jumps out of a hot pan. During 1905 Pablo Picasso painted a painting that helped in the publicity of the establishment. The name of the painting was 'At the Lapin Agile'. Well, if you have adult activities in Paris in mind, go for it! Did we mention that this place still preserves the evidence of the eccentric characters from Paris who visited it? They are there in the form of names carved on the wooden tables and they made it themselves!
Paradis Latin … Napoleon's personal dance theater
We are now at the next cabaret retreat, which is also one of the oldest in the Latin Quarter, so it is centrally located. Here you will find the shows very intriguing as most of the male and female performers perform completely nude. However, dance and artistic references are not always full of sexual innuendo, it is more like a circus for adults. Something great to see in Paris for adults! Paradis Latin was built in 1803 under the command of Napoleon Bonaparte. Famous writers such as Alexandre Dumas and Balzac were frequent visitors to this place.
Crazy Horse Cabaret … go crazy with the joke
There are cabarets in Paris where you can see theatrical performances of naked dancers, moving and swaying their bodies in an elegant but seductive way, and the crazy horse is one of them. The iconic Crazy Horse opened to the public in 1951. These dances are truly provocative, but this is one of the most sophisticated and reputable cabaret clubs in Paris. Famous celebrities such as Pamela Anderson and Dita von Teese have also performed on the dance floor of the Crazy Horse.
Cabaret Cesar Palace
For a taste of Paris nightlife, look no further than the César Palace Cabaret, which not only includes some sensual cabaret moves, but also mind-blowing acrobatic maneuvers. Smartly dressed traditional Cancan girls perform in the shows here. And that's not all … they round out the wonder with a super sumptuous three course French meal too! They present the two-hour show that won't let you blink. Talk about tempting, think César Palace Cabaret!
Tell us you're out of breath! Well, we have surely given you some additional reasons to make Paris your next destination. I mean romance is past, it's time to get naughty!
And just as we promised, let us take you to the next section that will be even more sinful, but in a different way: French food!
Laudrey pastry … the best macaroons in all of Paris
Laduree is a famous pastry shop that is famous for selling one of the tastiest and most vibrant colored macaroons in Paris. Yes, here we are talking about desserts from Paris! In 1862, Louis Ernest Ladurée had established this small bakery; Sadly, the bakery was destroyed due to fire after 9 years. It was rebuilt but this time the shop was a full-time pastry shop. Later a tea shop was also built next to the Laduree shop and now if you visit you will be able to enjoy the wonders of both shops.
Berthilon .. Sweet lovers' paradise
Paris is a food lover's paradise, but we all know it. The trick is to find the best of the best. That is why the best way to travel to Paris is on foot, where you will find a grocery store or restaurant every two steps of your journey. Berthilon, the best known and most famous ice cream and sorbet shop, is a treat for all people who love sweet and cold. This place was opened in 1954. This ice cream parlor serves over 70 flavors and people swear by the aroma when you walk into the store. Be sure to definitely try the strawberry sorbet here. Berthilon is definitely one of the best places to eat in Paris.
58 Tour Eiffel Tower … offering a larger than life experience
When you are in Paris, going and experiencing the 58 Tour Eiffel Tower has to be in your things to do in Paris. This is a restaurant located on the first floor of the Eiffel tower. When you sit inside, you get a beautiful panoramic view "as far as the eye can see" of the Trocadero part of the city. The other side of the restaurant shows the mesh interiors of the Eiffel Tower. The restaurant serves typical French brasserie food. The restaurant offers a 2- to 3-course food picnic for lunch. During the evening, you can experience traditional French cuisine inside the restaurant with the lights dimmed and a great view of the city lights coming to life in the distance.
Le Ombres Restaurant … Experience the fusion of flavors
If exploring the food culture of Paris is on your bucket list, there is no way you will miss Le Ombres restaurant. This restaurant is famous for its architecture, the beautiful view of the Eiffel Tower and the special menu established by chef Jean-François Oyon, a two Michelin star chef. He was announced as Chef of the Year by Le Chef magazine. So it goes without saying that the quality of the food in this restaurant is really good and it serves traditional French cuisine with exquisite flavors and ingredients, served as a plate art. We bet you can't get enough!
Latelier-des-Chefs-Cooking-School … Get a little French!
LAtelier-des- Chefs-Cooking- School is a famous cooking school in Paris, with branches in around 14 locations located throughout France. Six of the cooking schools are located in Paris. Guinea fowl with baby gem, peas, mustard and ratte potatoes is a poultry breast recipe served with green salad is one of the most loved dishes taught in school. Other popular delicacies are lamb with mint mashed potatoes, broad beans and mushroom sauce, and roast lamb with fennel puree and potatoes. The main agenda behind the creation of the school was to motivate French students to take up the art of cooking as a career. Recently it has also opened its doors to visitors of different nationalities to learn French-style cooking.
How to reach
Paris is very well connected by air from the main cities of the world.
Where to stay in Paris
Paris has an incredible variety of options when it comes to accommodation. Here are our top picks across the budget spectrum, so whether you're on a budget or looking for luxury luxury we've got it all here.
So this was the seductive and sinful tour of Paris. So what are you waiting for, pack your bags and indulge in some naughty pleasures in life?