Home Kitchen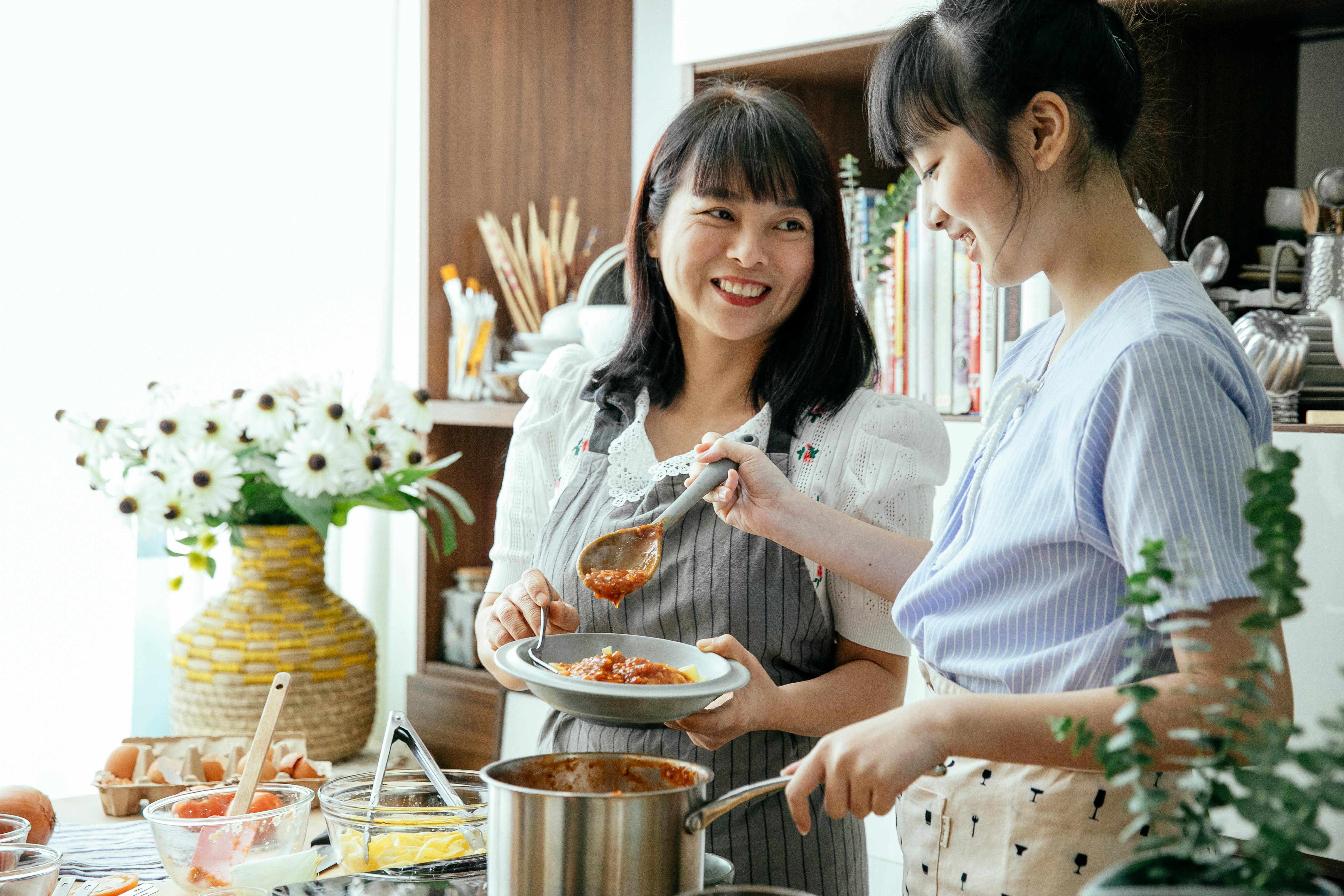 Rustic farmhouse interior design ideas
An open family room and kitchen where the family eats is designed in a charming farmhouse style, making it a warm and welcoming heart for home. The focal point in the kitchen is the ivory wall with a tribal carved sliding barn door that evokes old world charm. The saree curtains that cover the cupboard under the sink give it an eclectic vintage feel. Soft shades of beige and white, the living room has vintage chai tables with pillows strewn across the rug. The kitchen table of the Haveli Door Dining Table sits near an arched bay window, bringing light and warmth to the interior. Rustic antique woods and vintage corbels accented with green foliage serve as centerpieces.
The bedroom has a rustic wood kamasutra headboard for a bohemian feel. Handmade cotton sheets match the bed. Sheer saree curtains are hung over the top of the bed, giving it a romantic feel. The tall white curtains hanging from the ceiling make the room appear larger. A barn door slider made from old Indian doors gives you the unique statement needed. The master bathroom is a sanctuary of tranquility with Buddha carvings lining the walls with an antique sandstone finish that contrasts nicely with the smooth countertops. The double sinks created from a massive Haveli door sideboard have a granite top and utility drawers.
The hallway has a large arched window mirror that hangs in front of an abstract painting. This gives an illusion of larger space as well as bringing in the element of nature. An old chest of hope in distress blue completes the decor.
The old Indian bench at the entrance adds a touch of country flair. The focal point is a three-arched jharokha mirror reminiscent of the old days of the village. The long, rustic console table features quirky floral arrangements in vintage containers accented with pillar candles. An ancient architectural arch and exposed wooden beams give the room a vintage feel. Old fashioned shelves filled with white porcelain and travel collections add the feeling of life.
Shabby chic style plays with country house design in this charming dining room. A rustic aged wood table made with old Indian doors occupies the center of the room. A stately carriage bench sits at one end of the wrought iron table and chairs at the other side. A collage of rustic design and architecture, the farmhouse interiors are inviting and complete.