Pets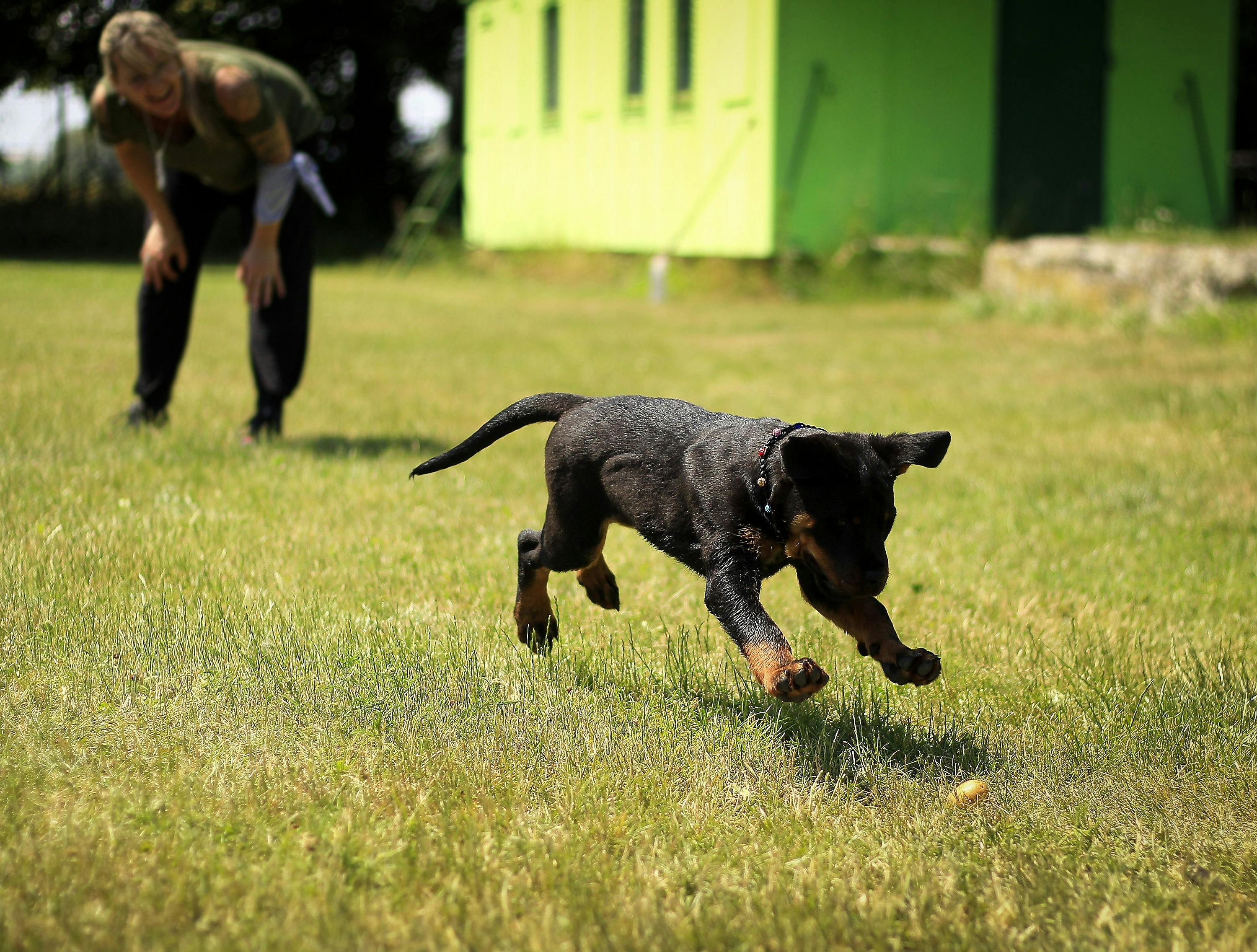 Get to the pet market with customization
Growing up in a house with a few acres of land in a rural community, my brother and I were fortunate to have a variety of animals. We had goats, chickens, and of course cats and dogs. Believe it or not, in my high school yearbook there is a picture of me and my horse: Blazer. Obviously, I am not alone in my love of animals, as the American Veterinary Medical Association (AVMA) reports that more than 63% of households in the US have at least one pet. Pet owners spend more than $ 55 billion on pet products each year. As a decorator, you should have some of that big savory cake!
First, let's explore the different types of pet products that can be customized. One of the most common and least expensive is the pet bandana. They are commonly used to market gifts or as simple monogrammed items. Another very popular item is a pet bowl. These can be made as marketing tools for brands, customized for the pet owner, and can even have a matching pet bowl mat to keep the pet's floor clean from spills. You have pet tags below, to make finding Fido easier, customizing them with your own image and contact details. Gone are the days of the stamped or etched piece of metal and there are the beautiful designs in full color! They are available in all kinds of different shapes or sizes. Pet clothing is definitely something worth exploring as a decorator. Clothing can include animal t-shirts, tank tops, vests, and hoodies. The basic t-shirt is the most popular and is available in a variety of sizes, up to 3X for the husky puppies of the world. T-shirts are also a great alternative to sweaters, which can cause significant static in the dog's hair and potentially cause itchiness. Hoodies are a hot trend in today's market as most have pockets that are perfect for storing bones. You can also find some more specialized pet products like bone-shaped ceramic jars to store treats or even specifically sized urns for your favorite pet's remains that you can decorate with a picture of the pet for posterity.
Any customizable product can be decorated to appeal to pet lovers, keeping in mind that it doesn't have to be just for the actual pet. Remember, pets are not the ones who take out your wallet! Think of items as decorations where the pet can have their own decoration for the holidays, or even a personalized sock for the pet so Santa can fill them with treats. Another avenue in which I have seen people become very successful when it comes to pets is the photo panel market. Collages of favorite pets on a cool shape photo panel or photo boards make highly desirable pieces and can be sold for a higher markup. Look to create memories for pet owners at local animal clubs, just like a car enthusiast would at a local car club.
Speaking of local animal clubs, who else buys these things? Remember that Fido goes everywhere with us. Some banks hand out treats along with some souvenir shops, ice cream parlors, and there are even outdoor shopping malls that allow pets. How about the pet-friendly cafe on the street? Local animal hospitals, dog kennels, obedience schools, and groomers too. These are all great places to communicate and possibly partner to offer your services. Give them a 5% search fee for every customer they send you and provide them with some samples and brochures to display at your business.
Pet boutiques are another great place to reach potential customers. Many of them will already offer some custom products, but hopefully you can help improve their collection. Consider custom apparel with vinyl text, rhinestones, and embroidery. Or maybe you provide them with contract services so they can offer sublimated products. Just remember that they will be looking for something unique, so make it stand out.
Another niche you could fill is working with animal rescue groups and other animal-related charities. Groups like the Humane Society, ASPCA and others ( here's a list for the US. ). This can be very satisfying work as you can make a profit, but at the same time provide funds to these groups that they would not otherwise get. Help them spread their brand and awareness, give them a share of the profits, and provide great looking products with customization to supporters.
Finally, be sure to search for all the different animal clubs you can find. This could also include groups like 4H, rodeos, and horse racing tracks. Create a nice set of swatches for these groups to see and offer them something with your logo at a relatively low price. Then offer to customize those items for your members for an additional fee, and I bet you will get over 90% who want to customize those items if your price is right. Remember that with sublimation there is little to no additional cost to personalize items, so make sure the additional charge makes sense (i.e. $ 10 with just the logo and only $ 2.50 to add a monogram or name, and $ 5.00 for a color image).
There are several benefits and ways to target the pet products market, so get out there and take advantage of the huge market. Not only can you decorate for us humans, but you can also bring the whole family to the fun and you can also customize pet supplies.