Real Estate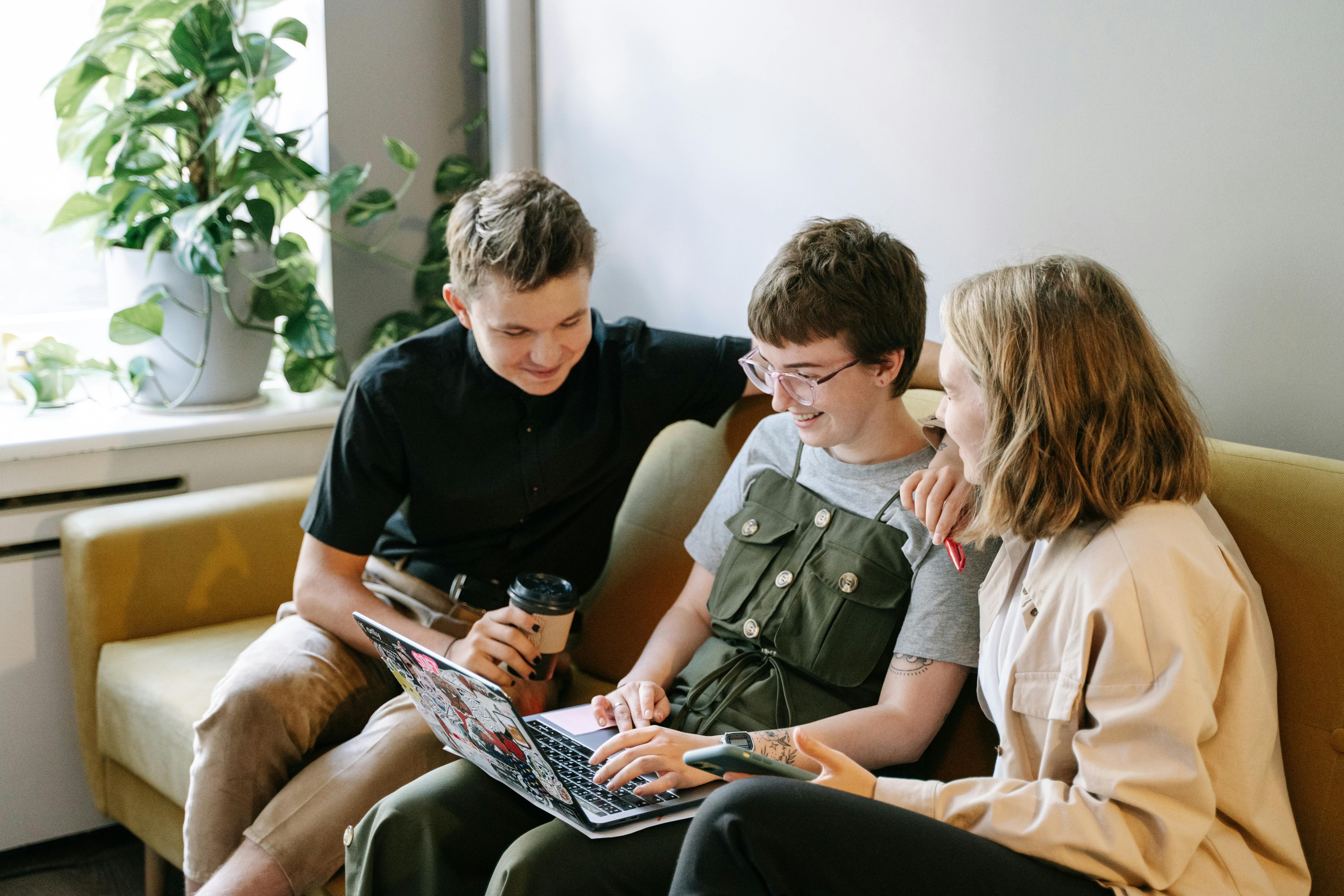 Do you or someone you know need help?
Do you or someone you know need help?
Summer, for most of us, can be a time to stop and smell the flowers. Enjoy a barbecue, friends and relax. I hope this is something you were able to do, it's already July!
Here's a short summer beach read with the ending to be determined:
A friend of mine, Joe, who knows that I teach about money and the psychology of money (since he often asks me for advice!) told me about his friends at work, Mr. and Mrs. Allen. Mr. Allen was laid off and the couple can't pay their mortgage payments, credit card payments, insurance, you name it. So what did they do? Come on, guess. I give you a clue:
Joe told the Allens that he had a great resource for them who knew all about money, the monetary system, and their fears. He tries to guess now.
They did nothing. No, I'm not kidding. They did what 85% of people with money problems do: nothing.
I don't say anything, because I don't think worrying is productive. They were worrying a lot. Worry is a virus. It spreads through every part of your body, creating unpleasant sensations, and the more the disease of worry spreads, the more frantic and crazy you feel.
CONCERN IS PRETENDED TO BE NECESSARY. WORRY IS INTENDED TO SERVE A PURPOSE.
Worry is a repetitive habit that keeps you stuck in the problem. So worry that they had a lot. And of course, the reaction. The reaction to every nasty phone call and letter creditors sent them. They told creditors their situation; they felt victimized that, without their own conscious choice, they had no job/income and could not pay the bills due. They told their story over and over again. Worry loved it. Worry loves a good victim story. Creditors, on the other hand, did not love his story.
Joe called me again. He told me the basics of the Allen problem and then, being a good friend, he sat next to his friend Mrs. Allen while she talked to me. She was embarrassed to be in this position. She apologized for taking my time. She said things like, "I don't think you can help us" (worry always sees no hope) and "I just want my old life back."
So I told her two things that I know to be true of everyone when worry is in charge: First, you've got a crazy thing going on in your head! And that crazy talk only has the power you choose to give it. Mrs. Allen had the option of letting her "right" mind do the thinking and speaking. If she doesn't acknowledge the crazy talk and works hard to put an end to it (or at least banish it into a corner and take away the microphone she's giving it) she won't act on any solution that comes her way. Or worse: you will let your fear act and choose a solution that speaks to your fear. In my experience, deciding out of fear is never a good decision.
The second thing I told him was that he would never get his old life back. Change is part of life. And it was her old life that brought her and her partner to this circumstance. You want a new life. One where the lessons learned are the foundation for a life of joy. Think about it. What if you could live your life knowing that you could handle whatever curveballs came your way? Think about how free you would feel.
That was three months ago. Today, they are still at home, paying the negotiated minimum payments on their bills and "doing." Doing everything necessary to overcome the difficult moment. Yes, the process to get out of a difficult situation can be cumbersome; even more cumbersome when the action is delayed. Allen's old life did not allow them to take timely action to weather the storm with a "better ship". But I can assure you that timely action is much easier than worry.
The critical factor in success: Values. The sooner the better. Doors close when you pass certain milestones.
I was reminded again over the holidays that many people are consumed with the "talk" of bad news circulating in the economy. Just like Joe's friend; unable to distinguish between opinion and fact, they worry. And then worry a little more. The "news" agencies are part of the problem, making a profit by indulging every fear imaginable and presenting opinions to sound like fact. People are left with "sky is falling syndrome" and don't know what to do.
You may not need the information below. But maybe someone you know does. Or someone they know. The following information is not a magic pill. Each group below tries to be informative, but the courage to face concerns will make a difference. Remember, someone you know (or someone they know) needs this information. Please pass it on and encourage them to ACT NOW.
Foundation for the Preservation of Homeownership is dedicated to helping homeowners avoid foreclosure. This is an independent, nonprofit organization that provides HUD-approved counselors dedicated to helping homeowners. All the services are free. Counselors are available 24 hours a day, seven days a week, and are trained to set up a plan of action specific to your situation. Call 888.995.HOPE or "Google" 995hope.org.
NJ HOPE (The New Jersey Home Ownership Preservation Effort) is a voluntary public/private partnership of government agencies, nonprofit organizations, and financial institutions, committed to enhancing homeownership preservation by raising consumer awareness of mortgage products and the financing available; provide greater access to loan and credit counseling for those who need it; and provide temporary assistance to consumers who are in immediate danger of foreclosure. OTHER STATES IN ADDITION TO NEW JERSEY SHOULD HAVE A SIMILAR PROGRAM; visit your state's website to find one. The NJ HOPE website, www.state.nj.us/dobi/njhope/alliance.html is packed with resources and information including but not limited to:

A list of Financial Counseling Organizations, Licensed Debt Adjusters, HUD Approved Housing Counselors in NJ
Resources available through alliance banking partners
Borrower Assistance Programs
Foreclosure Guidance, which includes a remarkably comprehensive series of pages focused on avoiding foreclosure; foreclosure recovery programs and foreclosure education, tips and even success stories
Additional web links that will take you to resource sites, including agencies and programs, that are available within the state

Neighborhood Assistance Corporation of America (NACA) is a national nonprofit community advocacy and housing services organization that offers mortgage refinancing programs. You can find them on the web by 'Googling' naca.com
US Department of Housing and Urban Development (HUD) through the Federal Housing Administration (FHA) provides information on how to avoid foreclosure with a special emphasis on alternative arrangements you can make with your lender. Additional solutions are offered for people facing foreclosure due to money problems, disasters, or military commitments. http://portal.hud.gov/portal/page?_pageid=33.717348&_dad=portal&_schema=PORTAL Here you will find information on programs such as:

FHASecure, a program designed to help people who are in danger of foreclosure due to a recent or impending mortgage reinstatement.
Servicemembers Civilian Relief Act (SCRA), a program to assist active duty military personnel who had mortgage commitments prior to enlisting or being called to active duty.
As you work to find a solution to your housing difficulties, you may find it helpful to have this comprehensive glossary of mortgage terms. You'll find a good glossary on the NJ Hope site (mentioned above) to keep handy for reference.
(This article was originally published in my July 2007 ezine. I sent the links and references to NJ211 and they can now also be found at http://www.nj211.org/031108Foreclosure.cfm )